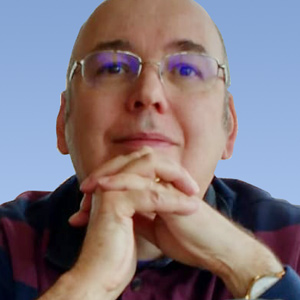 Stephen Smith
From the moment we are born into this world we are trying to find our way through life and survive it. For some people life treats them well and they sail through it, but for most of us life at times presents challenges that lead us to struggle. Sometimes the coping strategies we adopt work life-long, whilst others may only prove to be useful in the short-term or even be no good at all and actually serve to make matters worse, or perpetuate our difficulties. 
I work with people who are struggling with some aspect(s) of their life where they have found no ways of coping, or where their coping strategies have failed to work, or perhaps (without them knowing) have actually become part of their problems. The way they suffer may show itself in the form of distressing emotions such as fear, anxiety, stress, sadness, despair, apathy, guilt, or anger. Together with the three common coping strategies human beings use to cope with distressing thoughts and feelings: avoidance (of places, activities, situations, relationships, thoughts or feelings), dropping out of things (such as social and leisure activities) or trying to control thoughts, emotions, and bodily sensations
I help people experiencing psychological difficulties using Cognitive Behavioural Therapy (CBT), Acceptance and Commitment Therapy (ACT), and Compassion-Focussed Therapy (CFT), all of  which are described in detail elsewhere on the site. Whichever model of therapy I provide there is always one common thread: enabling clients to identify their values. This involves helping people clearly define what it is that is important to them in their life: providing a framework for setting specific goals in both the short and the long-term. Showing people how they can build a rich and meaningful life for themselves – even in the face of difficult thoughts and feelings. So I will be keen to know the answers to such questions as: What would you do if whatever problem you are currently struggling with was no longer a problem? Is there something you care about that your mind says just isn't possible? What is it that is stopping you doing what matters to you today?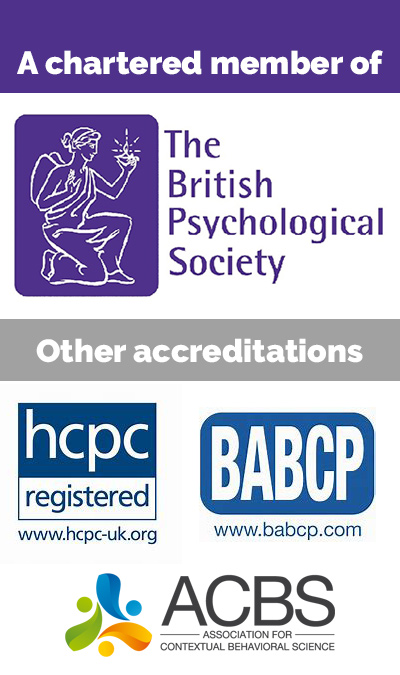 I am by profession a clinical psychologist chartered with the British Psychological Society (BPS) and registered with the Health Care Professions Council (HCPC) as a health professional. I am also an Accredited Behavioural and Cognitive Psychotherapist with the British Association for Behavioural and Cognitive Psychotherapies (BABCP). In addition, I am a member of the Association for Contextual Behavioral Science (ACBS). I qualified as a clinical psychologist from the Victorian University of Manchester in 1993 and after having worked in the UK (for the NHS) and in Vietnam (in private practice) I came to Winchester in 2001. 
From April 2012 to November 2018, I worked four days a week for the NHS in the role of Clinical Manager (North Area) for the "italk" psychological therapies service run by Southern Health NHS Foundation Trust. From December 2018 to November 2020, I worked in the Older Persons Mental Health Service, based at Parklands Hospital, working two days a week on an inpatient ward and two days week in the Community Mental Health Team. Since, 1st December 2020, I have been working full-time in private practice. 
I have been practising mindfulness since 2003, and have been using mindfulness extensively in therapy with clients since 2007. I first came across mindfulness in 1997, when I was living in Vietnam, both from visits to pagodas and temples, but also through my writing of haiku poetry. Haiku – a form of brief poetry (Japanese in origin) is written from life and focuses on a moment of keen awareness and heightened perception of one's surroundings. My debut poetry collection, titled "The Cry of the Duck Egg Seller"  under my pen-name of Steve Dolphy, (Ram Publications, UK, 2004) is no longer in print. My most recent book of haiku, senryu and haibun, titled "A Compendium of Glimpses" (Amazon Kindle) also under my pen-name of Steve Dolphy, was published in 2015.