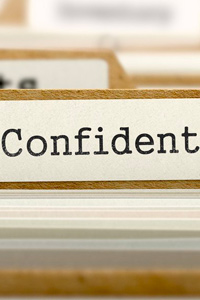 I am registered with the Information Commission Office as a Data Controller and I comply with the General Data Protection Regulations (GDPR).
I may need to share information with other professionals relevant to your care such as insurers, consultants, and occupational health.  You have the right to inform me not to contact your G.P. or any other party (unless in an emergency – see below).  In circumstances where I have concerns that you or anyone else is at risk, or I believe a crime to have been committed, then I have a duty of care to inform relevant agencies including the GP.  I may also consider it appropriate to inform your next of kin or emergency contact.  
Your data is confidential and will usually only be seen by me, however in certain circumstances I may be legally required to disclose records.  If your therapy is funded by an insurer or other party, then information/reports may be sent to them about your therapy. I may also need to share information with relevant professionals if I have concerns that you or someone else may be at risk or I believe that a crime has been committed.  I will keep notes including session reports and correspondence and some of your records may be kept in digital form. I will keep your information for at least 7 years following the end of treatment to comply with legal obligations that are placed upon me by my insurers. All your data will be securely deleted when I consider there to be no longer any clinical reason to keep your information.  
You have rights relating to the information I hold to verify the accuracy or to ask for information to be supplemented, deleted, updated, or corrected.  You have the right to request a copy of the information that I hold about you. If you would like a copy of some or all of your personal information, please email or write to me.  Information will be provided to you within 30 days.  I want to make sure that your information is accurate and up to date. You may ask me to correct or remove information you think is inaccurate. You have a right to request the transfer of your data to another individual or company.
Information about you may be shared with my supervisor who is also BABCP accredited and who regularly reviews my practice.   Sessions may be recorded for supervision purposes with your consent.  Regular supervision is a requirement for professional accreditation and is also important for my professional development.