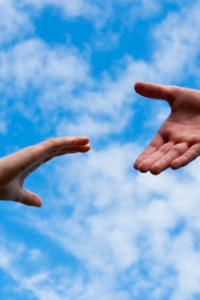 I provide clinical CBT, ACT and CFT supervision to clinical psychologists and counsellors on a one-to-one basis either face-to-face, or via telephone/video-call.
There are many definitions of clinical supervision, my particular favourite is: "Supervision is regular, protected time for facilitated, in-depth reflection on clinical practice aimed to enable the supervisee to achieve, sustain and creatively develop a high quality of practice through the means of focused support and development." (Bond & Holland 1998).
Beinart & Clohessy (2011) summarized the research on effective supervisory relationships as follows: safe base (mutual trust, supervisee feels safe); openness & honesty; structured & boundaried, explicit expectations; supervisor invests in the relationship, is committed; educative & evaluative (supervisor gives regular balanced feedback, models & encourages reflection, is sensitive to learning needs); collaborative & supportive; supervisor is a role model (skilled, knowledgeable, respectful); and supervisee is open to learning, enthusiastic, committed, proactive & productive).
Feedback from the mental health professionals I have supervised (this includes Trainee Clinical Psychologists, Social Workers, Mental Health Practitioners, Community Psychiatric Nurses, Counsellors,  trainee and qualified IAPT High-Intensity Therapists) is as follows:
Our discussions were kept confidential
Cases were given adequate discussion time
Supervisor was non-judgemental
Stephen used humour appropriately
Supervisor remembered the details of my cases 
I got constructive ongoing feedback 
I was guided to help myself via Socratic questioning, but Stephen was didactic when appropriate 
My opinions were respected 
Supervisor referred to my goals, reviewed my progress and helped me identify my ongoing needs 
Stephen was open about my strengths and weaknesses 
Supervisor helped us to set and stick to an agenda 
Boundaries were kept regarding keeping to time allotted and allowing no interruptions to the session